Are You Ready to Cross Things Off Your List?

Get it
Done
with Samson Solutions
There's a reason that goal setting doesn't work for most people. Achieving a goal is not merely the act of writing down or verbalizing a list of wishes with the hope that it will miraculously happen. That is NOT how it works. There's a process for not only discerning what is most important to you and what you really want, but also developing a plan of ACTION that will keep you on track, motivated and accountable to see your goals through to achievement.
Welcome! My name is Linet Samson and I'm a one-person consulting firm with a large network of other professionals who function as part of my value-added support team. I am passionate about helping others succeed. You bring the challenge and I will connect you to the solution. I'm a connector and I specialize in bringing the right people, resources, and tools together to get work done and drive progress.
Are you tired of feeling overwhelmed and stuck in your business? Do you have unfinished projects and goals that seem impossible to complete or reach? And you simply don't have time for one more thing, right? Samson Solutions is here to help you get organized, stay productive, and achieve your goals. I will work closely with you to understand your business needs and goals, and then develop customized solutions that will fit your unique situation.
I am known to be a trusted partner to my clients and am often told that I am "Ms. Make Things Happen". Whether I can solve your issues directly or find resources through my trusted professional network, Samson Solutions helps get things done. I measure my success by your results.
So if you're a small business owner, entrepreneur, or executive who has a pain point that you can't resolve or don't have time to address, call me. The first 1.5-hour consultation is free to evaluate your needs and learn about your particular situation.
Samson Solutions services include:
Samson Solutions Provides You with Results
Here's what we have done for our clients
Developed RFP response packets leading to an increase of over $25 million in CM/GC projects for a commercial contractor.
Saved a medical practice $41,000/year implementing a new benefit package with a new carrier, with improved benefit coverage.
Decreased medical supply expenses by 36% through implementation of inventory control measures and contract negotiations with vendors.
Performed a workflow analysis of over 60 medical provider offices to help identify and mitigate challenges before the implementation of a new electronic health record system.
Increased new patients seen in the practice by 21% through referring physician and public relations program, marketing, and website development.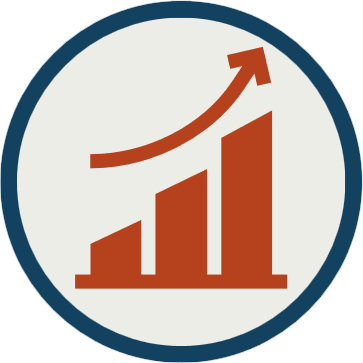 Streamlined accounts receivable and accounts payables for a business by bringing in the right resources to create a custom database that allowed management to do the work 40% faster.
Helped a timber company save $4000/year on a retirement plan with a better online platform and better service.
Performed liaison services for clients including collaboration between attorneys and clients to help gather and organize evidence and strategize throughout the process; and communication between a hospital and physician's group to facilitate implementation of a surgical service program.
Provided services to a new start up: finding the appropriate space for the practice; setting up payroll; researching malpractice options; setting up benefits; and identifying recruitment sources and practices.
Implemented organizational projects of physical and electronic filing systems, email systems and supply systems for multiple clients.
I am a doer, always have been, always will be. I'm a person who likes to take action and get things done. I'm a first-generation immigrant from the Netherlands, and I didn't speak a word of English when my family moved to the United States. I attended UC Davis and earned a Bachelor's Degree in Genetics thinking I would head into veterinary school. Life had other plans, my course changed, and I earned a Master's in Agriculture and Management.
In 2009, after 13 years of marriage I got divorced and found myself starting over personally and professionally. During this time, I began a journey of self-improvement. I could either be strong and thrive, or weak and wither. I chose strong. I read and followed self-improvement gurus and life coaches daily to focus on forward momentum, and still continue this practice. I launched Samson Solutions and started picking up projects for local businesses. Along the way, I developed a tool that allowed me to increase productivity without costing me additional stress, energy or time.
This tool allowed me to manage my time, energy, and focus so that I could raise my two sons alone, run my business, and continue my education, earning a PMP (Project Management Professional), CFP (Certified Financial Planner) and CLU (Chartered Life Underwriter) to grow my skills and offer more expertise to my clients. I have served as a director for the local Chamber Board, been a member of the Bay Area Hospital Board, and still serve on the hospital's finance committee. I have also been a board member of Epuerto Sports, a local community youth sports organization.
Linet Samson
Owner, Samson Solutions
I enjoy living on the Oregon coast in an area where my dog walks can include sighting deer, elk, bear and bald eagles soring overhead. I am an animal NUT. I own five horses (two draft horses and three miniature horses) and two dogs. I trained and received certification through the Pet Partners organization for two of my miniature horses to be certified therapy horses. I bring the horses into facilities to visit and connect with people of every age to inspire joy, educate and nurture those in need.
Linet is great at problem identification and solving. She is outcome based in thinking. She brushes procrastination aside and makes people want to be better. She is inspiring. She assesses what is needed in a presented problem or challenge, assembles those needs into a neat and tidy package that can be used as a guide to a desired outcome. She has a no nonsense attitude and will drag people across the finish line.
Linet helped organize my legal battle. I could not have won without her. She gave me confidence and assurance that all the pieces and parts were presented to the legal team in an efficient, useful and strategic manner.
"The Solutions Planner is the exact tool I need to help me succeed in accomplishing my goals. The Planner gives me the opportunity to identify the steps needed to achieve my goals, then creates the space for me to schedule and prioritize the steps into my daily life. I have consistently achieved my goals by following the Solutions Planner process and am so thankful to have the Planner part of my daily routine."
Linet is a solutions expert and helps business owners (and individuals) move to the next level. She is hands-on, organized and focused on delivering services that will help your business grow and improve. Linet is a not just a consultant, but a valued business partner who is skilled at bringing together people, resources, and tools.
"Linet Samson came highly recommended to our company, and after working together these past years, I cannot imagine parting ways. From her wise counsel to her impeccable follow-through, she is someone who treats others as she would treat herself--which is the highest compliment in a business relationship."
I have admired Linet's positive attitude, organizational skills and ability to plan, set and achieve goals! I have always been organized but never really sat down and learned HOW to get those goals done. I am not talking about getting through college, or paying off a mortgage, rather I am talking about deeply personal goals that always seem to slip by without getting the attention or the focus that they required. Linet offered to share her planner and how she sets up each week to work on her goals. She worked with me for several months to help me learn her process of planning and how to take small steps each week that move you toward your goals. Tiny steps, that is how it's done. This process keeps me in line with my personal values and focuses my energy in the direction of my specific goals.
Thank you SO MUCH! Our conversation was super helpful and I feel clear and empowered about all of this. You are so knowledgeable and you explained everything effectively. I really appreciate your generosity with your time…..Thank you again